The Hunt for Time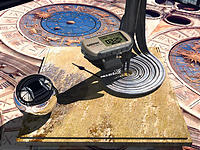 In a recent report, Tidsjakten ("The Time Hunt") Stefan Fölster looks at the future of Swedish business and society up to around 2020. The book is based on interviews with 324 CEOs of larger Swedish companies and their views on the long term prospects of their businesses.
The core idea is that time is getting more precious: saving time saves money, wasting time loses you business and employees - because the hunt for quality time is driven by an increasingly mobile and non-materialistic culture. People want less lost and uninteresting/nonpaying time. This helps companies that provide simple, working products and services. New niches emerge for packaging services and products. Robotisation will become increasingly common, moving workers to other jobs. Overall there is a trend towards decreased employment, and a move towards R&D, marketing and international projects. People rather seek freedom at work than having more spare time and more people want to work as independent contractors - it is about controlling ones own time rather than having a lot of it.
Other forecasts made are: an increase in individual customisation, high demand for health and life extension treatments (which will ameliorate the greying of society significantly), market solutions environmental problems and large investments in low salary countries, making world poverty decrease faster than expected.
Overall, it is a fairly positive image (but the TCO union representative on the presentation meeting wasn't so happy about it - and her perspective got to set the tone of the coverage in much of the press). The big weakness is that it is locked into a very typical Swedish industry perspective: what matters is making things, a technological-administrative perspective where things can be fixed by making the right laws or starting government programs. There is no mention of the importance of the creative class and the effects of the emergence of entirely new and unexpected industries - by 2020 we will have seen several such emergences.
The trend towards low-friction, fast response society seems spot on, and the recommendation that authorities should be required to have 24 hour, online access is a good one. Overall, many of the recommendations are good ones, seeking to reduce the friction and lack of choice in the system.
But the image in the report is a future fast, efficient and fun Sweden that basically works like today. In 20 years society won't change unrecognizably, but just looking back to 1985 and the differences in business, politics, morality, outlook and aims shows that quite a bit does happen. Now add the ability for people to rapidly implement their wishes and social aims (whatever they may be), and it is likely that the future will be significanly more different than an equivalently remote part of the past. Being able to handle this kind of rapid qualitative change is a challenge that requires more than just adaptability in the sense of the report.
Fölster got the importance of biotechnology and tobotics right (although there is an annoying error about the number of bacterial strains). But he places them into the traditional industrial context - new materials, producing healthcare and making things. But the real impact of robotics will be when software amplifies or replaces human skills. Even a fairly stupid digital secretary with sufficient natural language processing could displace an awful lot of clerks in the service sector doing basic paper-shuffling. Biotechnology becomes really powerful when it moves beyond mere agbio and healthcare into chemical manufacture, ecological engineering and human enhancement.
But this report is of course limited by how radical future visions can be envisioned within the framework of the Confederation of Swedish Enterprises (and Swedish debate) - it is radical enough by suggesting that culture affects business. Following its advice will help society become more adaptable, which will be needed. although I think we will need qualitative new kinds of adaptability and not just a quantitative increase.
Posted by Anders3 at
04:25 PM
|
Comments (1931)