The Art of Line Drawing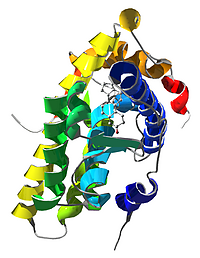 This week I attended the International Conference on Sport Medicine Ethics organised by the Stockholm Bioethics Centre and the Uehiro Centre for Practical Ethics at Oxford University. I of course briefly blogged about it at CNE Health, but here is the long version.
I'm utterly uninterested in sports, except for doping. Doping is many ways a testbed of future human enhancement. It also gives enhancement a bad name, and opposition to doping is also the source of many rules that prohibit enhancing drugs. Hence the ethics and politics of doping is a highly relevant area, with many interesting issues that carry over to other enhancements.
Sports Medicine
Sports medicine itself is interesting, since it has goals that are different from ordinary medicine. As Christian Muthe explained, normal health care seeks to secure a certain level of health in a just way. Sports medicine seeks to secure a level of health conducive to athletic performance, which is a far greater level than ordinary health and with no apparent requirement to be just - here there is no rationing of health care resources. Claudio Tamburrini pointed out that sports medicine in some ways is more paternalistic towards athletes than would ever be allowed in public health care; the privacy and autonomy of the patients are infringed to a great extent by doping testing and obligatory treatments. He suggested a patient concept based on being exposed to medicine: a patient is someone who is vulnerable in relation to the medical profession, and hence a bearer of patients rights. This fits well in with a health consumer perspective, regardless of why a person gets into touch with the medical professions.
My own lecture was a brief discussion about how the development of enhancing medicine for non-sports use will force rethinks of doping and enhancement within sports. My basic argument is that use and acceptance of enhancing treatment in society is increasing (but might not become the total mainstream - it is not inconceivable to see a stable split between bioconservatives and dynamists), and that many therapies while not developed for enhancement purposes also have enhancing effects. The result is that non-athletes might get far better therapies and health than athletes, with the doping regulations isolated within an enhancement-accepting society.
Drawing Lines and the Spirit of Sports
Susan Shewin argued against allowing genetic modifications and suggested that society should actively resist their use. Her main argument was that competition would make it irrational not to use genetic doping, everybody would be forced to take it and hence allowing its use would narrow autonomy. She also pointed out that the age where such modifications were most likely to be taken would be adolescence, a period not known for its carefully weighed judgements. While her argument about the bandwagon effect likely is true (especially given Sören Holm's lecture), it is not clear to me that one can enhance autonomy by banning anything. Here our difference might be due to my more individualistic perspective.
A more serious problem, based in the relational theory she used herself, is that active resistance could also reduce autonomy. It would require control mechanisms (formal or informal) that demand compliance and punish disobedience. This would produce obedience, including a reduction in free speech and thought - daring to speak out against the official view is often seen as disloyalty to the group and draw a suspicion that the dissident might be a doper. Hence there would be a tendency to make people officially support the control, strengthening it and leading to a groupthink situation. Add to this the public choice aspects of control organisations that would have an incentive to continue and expand this regime, and you get a fairly serious narrowing of autonomy. Not unlike the current anti-doping regime, of course.
Søren Holm critiqued the idea that doping could be allowed under medical control from an economic/game theoretic perspective. The core of his argument was that if doping was allowed, there would still be an incentive to hide the fact that one had a new kind of doping since it would give oneself an advantage, and this would slow the promised benefits of legalisations such as development of safer enhancing drugs. In the end, the legalised doping system would have to get back to checking athletes anyway, not winning much. While I think his example was a bit contrived, he has an important point in that legalisation doesn't automatically solve the problems.
Åke Andrén Sandberg stated his four main arguments against doping. The key argument was that it was "unhuman" due to its risks. The second argument was that given the tax funding of sports doping would likely lead to a withdrawal of such funding and a decrease in the amount of children participating in sports. The third argument was that the rules of sport are intended to make it fun to participate in and watch, and that doping is incompatible with meaningful competition. The fourth argument was the observation that vast majority of athletes do not want legalised doping.
The fourth argument might be weaker than stated due to the conformity bias discussed above. I do not see the other arguments as insurmountable either: safe enhancements could be legalised, sports might not need tax funding, children might not need traditional sports organisations for their exercise, and it is entirely possible that one could have fun playing enhanced sports too.
Christian Lenk discussed equality of opportunity and sports. He based his talk on Boorse's concept of health ("the state of an organism is theoretically healthy, i.e., free from disease, in so far as its mode of functioning conforms to the natural design of that kind of organism") and a discussion of equality. Sport without equality of opportunity would be unfair, which might make it seem reasonable to allow enhancement to produce this equality. But he argued against this, claiming that these enhancements would just introduce new inequalities of opportunities and reduce the individual contribution to sports prestations. It was never clear to me why high technology was so inimical to equality of opportunity, nor why it would reduce the need for the athlete to exert himself in training.
Torbjörn Tännsjö examined what, beyond legality and safety, was wrong with doping. He reached the conclusion that sports has an ethos of searching for the perfect human being and allowing us vicariously share his experiences and celebrate him - quite often a position gained through genetic differences. But one could create a new ethos aiming to find where the limits of the "new human nature" go, combining the enjoyment of competition, admiration of the science involved and see the athletes as testers of this new condition.
Transhumanism and Sports
Michael McNamee from University of Wales Swansea attacked transhumanism. Or rather, tried to, because it is such a vague term that it is hard to do a real philosophical critique of it - the transhumanist can always claim the critique doesn't apply to this particular brand of transhumanism or the current version. I think transhumanism needs a lot of good criticism to shape up, so I enjoyed his talk immensely.
The key problem in his opinion is that transhumanism follows the logic of expansion but has no clear aims. The object of enhancement is "better" posthumans, but the value scale is often undefined. This produces a "slippery slope to an arbitrary destination". I think he has a good point, even if I look at it more positively. The lack of clear value scale is largely due to the broadness of transhumanist views and the scarcity of solid philosophical systems. I would claim that the system embodied in the extropian principles (together with the encessary liberal-humanistic context) does define a direction to move in and ways of discerning certain "enhancements" as undesirable. But current transhumanism is indeed rather mealy-mouthed about what we are aiming for, perhaps to avoid upsetting anybody. That is probably not a good thing.
The worry about a "slippery slope to anywhere" as worse than a slippery slope to a bad outcome is interesting in itself. There is a pendulum movement between fearing too great order (1984, Brave New World, Colossus: The Forbin Project) and fearing anything-goes chaos (Our Posthuman Future, Enough). The first was a very modernist fear, this might be the postmodern variant. Maybe it is the result of the realisation that one can never achieve total order, and people instead fear that chaos will overwhelm us. In any case, the freedom pathos and open-ended dynamism of transhumanism does nothing to reassure people that we are not headed for some kind of posthuman singularity mess.
One of his criticisms of transhumanism was its attempts to normalise its aspirations through sports. If people enhance themselves (or are allowed to do it) in sports, we can claim "look, it is acceptable, now let's do it in the rest of society!". I'm not entirely sure this is true, since it seems easier to get enhancements accepted outside sports than inside. He made the point that posthuman sports might be rather pointless to watch, especially if the audience had no chance to themselves become posthuman or even identify with the posthumans. Of course, one might just shrug and ask why that would matter? In that case humans would want to watch human sports instead. Given that people also like watching monster truck racing, it seems at least some find looking at non-human sports interesting.
The worry that humans would have a less moral standing than posthumans came up. While I can see a sociological possibility, it is not clear to me that there is any philosophical problem here. As I see it, moral standing comes from being an entity that is able to act morally, something which requires abilities such as memory, rational thinking, control over one's actions etc. (whether one should include consciousness, the ability to suffer etc is more unclear to me) But once a certain level of such abilities are reached, further enhancement of these abilities does not confer a higher moral status to the entity. A smart person is not judged as inherently morally superior to a stupid one because he can predict consequences of his actions better. I would call this a kind of "moral Church-Turing thesis": there exist a threshold level of ability that allows full moral subjecthood, and all entities above this threshold could in principle reach the same moral conclusions and moral behavior (given similar data, values etc). Some might have a hard time doing it, of course.
Julian Savulescu defended enhancement in sports, suggesting that they were not counter but actually in line with the spirit of sports. Sport is after all a test of ability and talent in a rule guided activity, where we want to see the human spirit developed to its fullest. But isn't the human spirit striving to be better, to live better lives? And for that we always use technology. He recognised safety and the nature of the activity as reasonable limits - no need to allow damaging substances or enhancements that make the game ridiculous.
I think he has a good point here. What sports really is about is autotelic behavior, seeing somebody make the most of one's potential or push beyond it. There is nothing inherently wrong in doing this with technology (especially given the external technological enhancements like fiber glass vaulting poles and shark-skin swimming suits that are already accepted). Achieving something with the help of an enhancement is just as authentic as achieving something lesser without an enhancement: the enhancement allows us to have authentic experiences of greater events that we would otherwise not have access to.
One interesting point was his suggestion to have an independent body test the health of athletes, rather than just look for doping. This fits in with the conflict of interest problems of sports doctors (who are they working for?) and would aim for better outcomes in sport.
Jim Parry talked about supplementation, another grey area. Lots of interesting facts, but few conclusions. Overall, the placebo effect might be a very strong factor in much performance enhancement.
Nick Bostrom discussed status quo bias in bioethics: when a proposed enhancement seems to have negative long-range effects, are these due to real problems or just that we tend to prefer the status quo? He suggested an ingenious thought experiment to subtract the bias. I think his approach is somewhat tricky to apply in many cases, but still a good argument.
Andy Miah discussed the different kinds of possible enhancements. What are the differences between designer steroids, plastic surgery (so far allowed in sports - but what happens when some swimmer gets webbed fingers?) and morphological enhancements like wings? His suggestion is to look for "the wrong kind of risk" - some risks are acceptable in sports, others aren't. This is largely determined by the spirit of sports (and other factors, like liability, I would guess), and could be a basis for drawing lines. For more, see his Bioethics and sport blog.
Kutte Jönsson approached the issue from a radical genus perspective. Given the gender inequalities in sport and how they are institutionalised, he suggested that cyborgization (in Donna Haraway's sense) was needed to liberate women in sports. Very fun - equality through singularity. But while I think the gender dichotomies in the long run are likely to dissolve when we get good morphological freedom, it will be quite a while.

To sum up, this was a very enhancement-friendly discussion. While there are clearly practical problems with allowing enhancements, the philosophical case about whether they are inherently bad is far from settled.

The image on top of the page is a Dihydrotestosterone Receptor, based on the PDB file 1T5Z.
Posted by Anders at
09:00 AM
|
Comments (1199)