Kimanjano Libre!
Liberté, égalité, fraternité, ou la mort!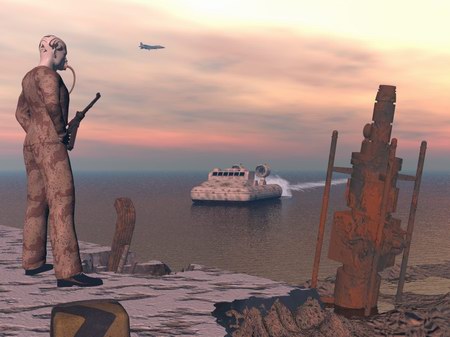 Kimanjano means "yellow". But we will paint it red! RED!
Marie Germays, to the Francs-Tireurs de la Fromme
A campaign set in the 2300AD/2320AD universe dealing with rebellion on Kimanjano and intrigue across the French Arm.
The campaign starts on September 30 2313. I am not going to be strictly canonical with either 2300AD or 2320AD, but deviations will (at least initially) be slight. Boldfaced links below denote local documents written by Anders Sandberg.
Kimanjano
Colonial News Network Clippings
House Rules
Links
Setting
Maps
Organisations
Military
Equipment
Crime and Economy
Aliens
Technology
Adventures
Pictures
Game System
Sites
Guerilla Theory